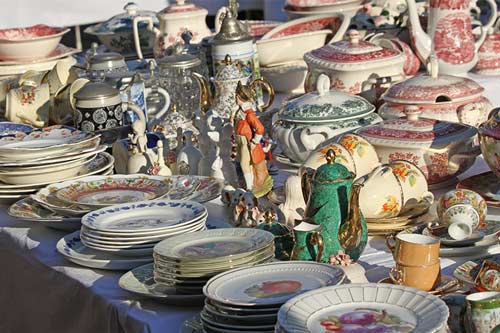 Los Angeles Estate Sales is a premier estate sale company in the L.A.  With many years of experience in the estate sales industry,  we know how to sell all your items quickly.  We have an impeccable reputation,  along with a large network of stagers,  interior designers,  art dealers,  collectors,  antique dealers, and many other 3rd party vendors.  Our vendors will match up your items with the best buyers,  to maximize the profitability of your sale.
We make it simple for you to choose the service you need
We offer:
Estate Sales
Auction Services
Online Sales
Liquidation Services
Individual Consignment
Our process removes the stress and hassle of having a sale.  Every sale is customized for your needs.  We can help with downsizing,  business liquidation,  selling the assets of the family,   moving,   or remodeling & redecorating.
Step 1 – Complimentary Consultation
We use your complimentary consultation to get all your questions answered,  understand your expectations,  find out your individual needs and customize a strategy to meet and exceed your expectations.  That being said,  together we will decide if an estate sale event,  consignment/auction,  or a combination of both is the best type of sale.
Step 2 – Estate Sale Event, Consignment & Auction
ndDuring an Estate Sale the Following Steps Will Take Place:
Scheduling – We will set a date for your sale, most sales run between 2-3days,  depending on the size of the estate.
Staging – Our goal in staging is to present your items in the most professional way,  this will allow for an enjoyable shopping experience for your customers and provides the highest profits for your items. Staging can take between five and seven days.
Pricing – Every item will have a price tag. Our team of researchers and appraisers will ensure your items are being priced at a fair market value.
Photography – We'll have a professional photographer take photos of your items,  the photos will be used in the advertising of your sale.
Event Staffing – Your sale will have a cashier, a security guard,  and as many sales associates.
Advertising – We have a pre-existing network of customers to market too.  We are members of many online advertising sites and publications, we also have the ability to send out many direct mail pieces that target the right clientele.
Signage – The sale will have professional signage that will be strategically placed around your community to ensure maximum attendance,  how signs are placed depends on your individual city.
Also, our trained team will find items that are better suited for consignment or auction,  they will then remove these items and sell them in an alternative manner.
Step 3 – Accounting and Clean-Out
Once your estate sale,  and/or the consignment/auction has ended,  our CPA will provide a full accounting of the sale.  The accounting will itemize every item that was sold,  the gross of each item,  the total fees incurred,  and the total net amount of all items.
Our team will box up any remaining items that did not sell and they will be prepared for donation pick-up.  We will schedule the donation pick-up and verify that all items have been removed from your property.  If any items not accepted for donation will be disposed of.  An itemization charity receipt of donated items will be provided to you for tax purposes.
We are trained in the estate sale process from start to finish. We have no upfront fees and our commission fee is deducted from the gross total of your sale. Your sale will be smooth with no stress.
We truly care, we have a personal experience with every client and go above and beyond what other companies will do for their clients.
Schedule Your Free Consultation
Call Now (818) 600-8450
or Fill Out This Form to be Contacted Within an Hour